Blog
Sunday, July 3rd, 2011
Southeast, Day 4


Have you ever seen a Super 8 sign and thought "Mecca" or "Awesome!" with zero sarcasm? I have.

Jess and Daren drove the Birmingvan to Birmingham. I was in the back of the van with Casey and Seth speaking about the differences between glamor and beauty while staring at the pines and scrub oak whizzing past us at 70 miles per hour.

Seth read from a book she brought named "Beauty" by John O'Donahue. Turns out, it was one of the best church services I've attended in a long time. And in a tour van, no less. (I haven't been to any formal church in a loooong time and at the rate I'm going, I'll likely extend that run.)

Here's an excerpt that Seth read aloud: "Our situation today shows that beauty demands for itself at least as much courage as do truth and goodness." It was fun to hear someone read words aloud that make you think and see things differently, if even for a moment. Also, just to hear the written word, spoken. That feels like a dying art.

But back to the heat: It's 1 degree cooler in Birmingham than Pensacola. Why are you laughing? That degree matters. ;)

Tonight we play The Nick. I think I played there a long time ago. We'll see. I never forget a venue. If it's the place I'm thinking about, the manager (that night, years ago) told us "Lighting that Coleman lantern..." (the old kind with kerosene, pumped under pressure and a live, open flame) "...is a very, very bad idea." I thought it brought a warm, cheery ambience to an otherwise "eh" space, to have a burning incendiary device inside the venue on stage during our rock show. But he was probably right to shut that shit down.

Fast forward X years: The only fire on stage tonight will be coming from the unimitgated passion and indescribable beauty pouring from the 6 of us out onto the assembled faithful.

John

P.S. Here's a picture from us playing The Handlebar last night: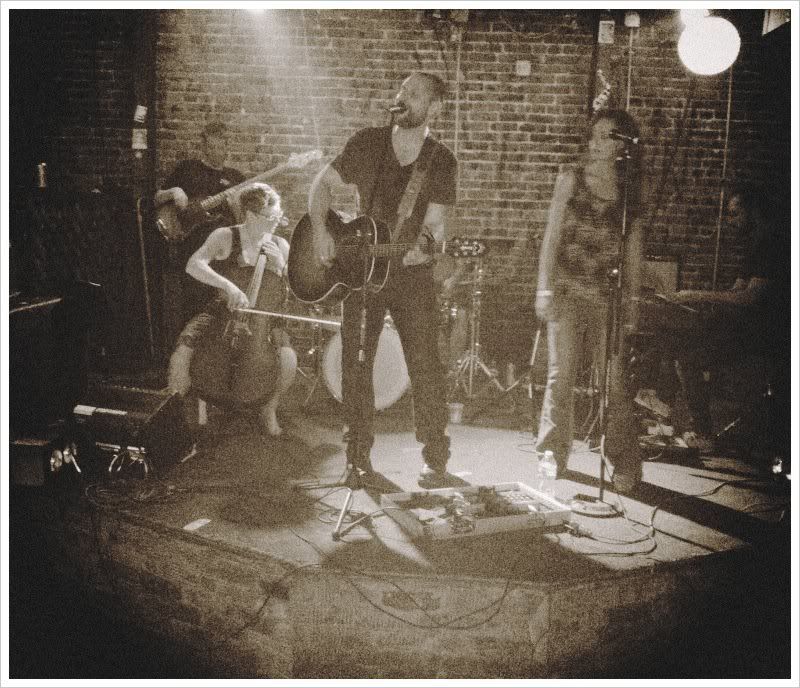 ARCHIVE
2013 (1)
2012 (9)

December (1)
October (1)
July (1)
April (1)
March (3)
February (1)
January (1)

2011 (77)

December (6)
November (9)
October (3)
September (5)
August (8)
July (17)
June (3)
May (3)
April (7)
March (4)
February (7)
January (5)

2010 (63)

December (8)
November (6)
October (1)
September (2)
August (8)
July (6)
June (4)
May (2)
April (5)
March (6)
February (6)
January (9)

2009 (48)

December (15)
November (1)
October (9)
September (1)
August (4)
July (1)
June (3)
April (4)
March (7)
January (3)

2008 (58)

December (6)
November (9)
October (7)
September (6)
August (2)
July (4)
June (4)
May (9)
April (3)
March (2)
February (4)
January (2)

2007 (33)

December (7)
November (14)
October (4)
September (2)
August (1)
July (2)
April (2)
February (1)
RED ROCKS


John Common and Blinding Flashes of Light at Red Rocks.
CAN YOU HEAR ME


by John Common and Blinding Flashes of Light. Directed by David Dyster/Umbrella Brigade.